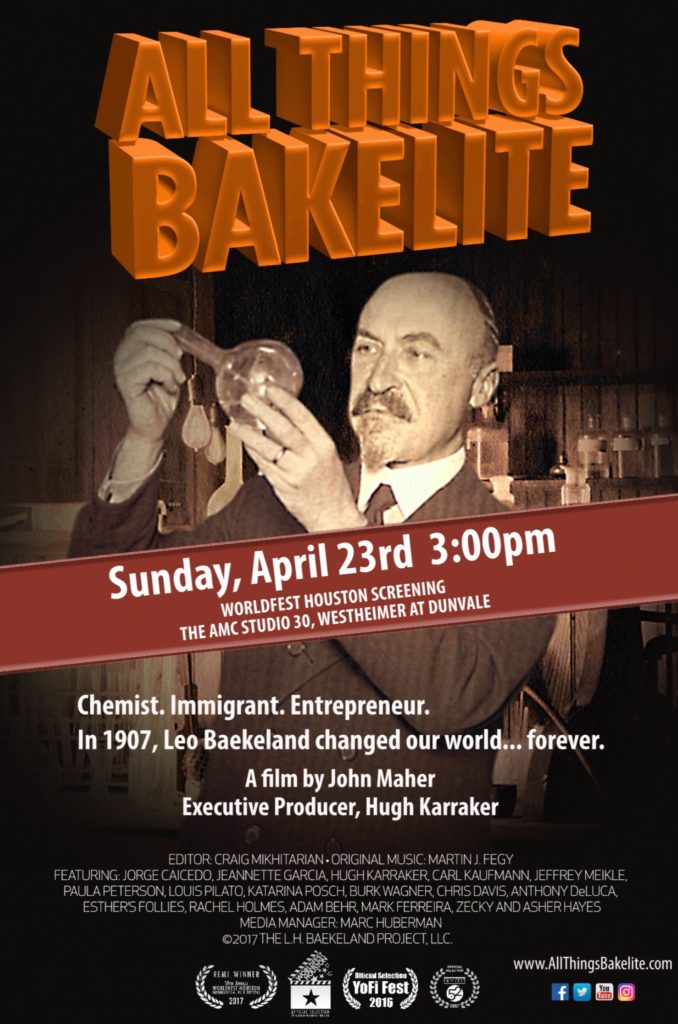 On Sunday April 23rd at 3p, All Things Bakelite will screen at WorldFest Houston's 50th Annual International Independent Film Festival. Please join us in celebrating our selection for winning a Remi Award by attending if you live in the greater Houston area.
Click on WorldFest Houston to buy tickets and to learn more about all the other great films screening at the festival. Here is a link to the short film schedule and this link takes you to the other features and event info.
Please note, WorldFest runs from April 21st-30th. Come on down and see some wonderful movies!
Special thanks to everyone helping to make this opportunity possible and for supporting the arts!
Regards,
Marc Huberman and everyone at Team Bakelite
#houston #houstonfilm #worldfest #film #indiefilm #documentary #bakelitethefilm #baekeland #lhbaekeland #hughkarraker #johnmaher #jemfilms #marchuberman #plastics #plasticstoday #plasticsworld
Sunday April 23rd, 3:00pm
The AMC Studio 30 – Theater #23
Westheimer at Dunvale
2949 Dunvale Rd, Houston, TX 77063