VIEW LEO H. BAEKELAND TIMELINE
Leo Baekeland's diaries – 62 of them spanning 1907 to 1934 – are housed in the Smithsonian Institution's National Museum of American History archives in Washington, D.C. Before they were given to the Smithsonian, Céline Karraker, Hugh's mother read them and took meticulous notes with the intention of writing a biography of her grandfather. Another reading of the diaries before they were given to the Smithsonian was by Carl Kaufmann, husband of Céline Karraker's step sister, Ruth Wyman. Carl used the diaries to flesh out his master's thesis, "Grand Duke, Wizard and Bohemian: A Biographical Profile of Leo H. Baekeland", which is available as an ebook on Amazon.com.
In 2015, archivists at NMAH organized a crowd sourcing campaign to digitize the diaries along with many other works in their collections. Volunteers have spent long hours reading the handwritten diaries and transcribing them into a word document. Baekeland's handwriting was challenging for the most seasoned transcriber and the process was tedious at best. But the stories the diaries tell are engrossing and edifying. Baekeland holds no punches and has opinions that will thrill and horrify. He shows great emotion talking about the playfulness of his colleagues at The Chemists' Club, as well as the pain of watching his son go off to the Great War. Baekeland has an engaging outlook on everything from women smoking in public, to Belgians eating with their knives, to momentous world events, to flowering fruit trees in his garden.

---
Volunteers are encouraged to join the digitizing effort of many collected writings by going to the
Smithsonian Transcription Services site.
View Guide to the Leo H. Baekeland Papers, NMAH.AC.005 Smithsonian National Museum of American History, by Robert Harding 1994. Collection requires 15 cubic feet, 49 boxes.
Abstract: The papers document Leo H. Baekeland, a Belgian born chemist who invented Velox photographic paper (1893) and Bakelite (1907), an inexpensive, nonflammable, versatile plastic. The papers include student notebooks; private laboratory notebooks and journals; commercial laboratory notes; diaries; patents; technical papers; biographies; newspaper clippings; maps; graphs; blueprints; account books; batch books; formula books; order books; photographs; and correspondence regarding Baekeland, 1887-1943.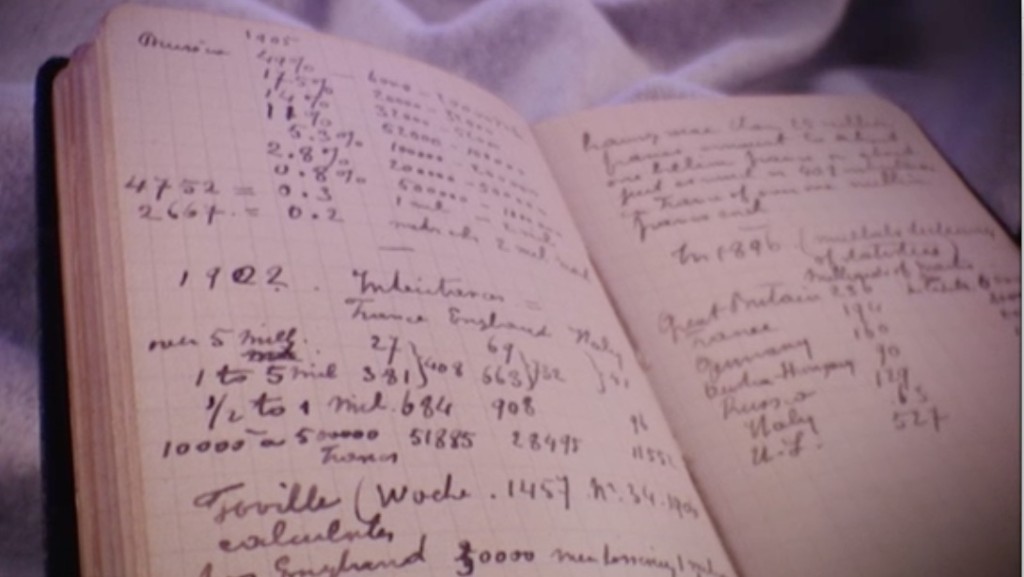 ---
Medals of Honor
The Belgium government awarded these medals to Céline and Leo Baekeland in honor of their relief efforts for the Belgian people during World War I. (Baekeland Family collection)
Queen Elizabeth Medal in bronze
The medal was given to Céline Baekeland in recognition of her exceptional services to Belgium in the relief of the suffering of its citizens during the First World War. The front shows Queen Elizabeth of Belgium with inscription: "Elizabeth Reine Des Belges" ("Elizabeth Queen of the Belgians"). The reverse shows an image of a nurse sitting holding an oil lamp with the inscription: "Pro Patria Honore et Caritate" ("For the Country Honor and Charity") 1914 – 1916.
Great War for Civilization Medal with bars for Italy and France
The medal was given to Leo Baekeland for his contribution to the war effort. The front shows winged Victory holding a shield and sword. The reverse shows "The Great War For Civilization", with 6 stars, the letters US and lists the WW I Allied countries: France, Italy, Serbia, Japan, Montenegro, Russia, Greece, Great Britain, Belgium, Brazil, Portugal, Rumania and China.
---
Larry Byck's Story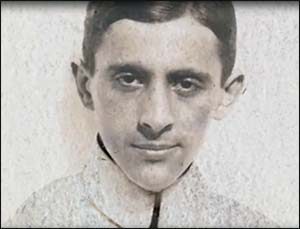 Larry Byck, chemist, who worked under Leo Baekeland beginning in 1910; and with the General Bakelite Company and the Bakelite Corporation thereafter. Nancy Byck Welch, Larry's daughter, recounts memories never before told >