DVD SPECIAL!
2 disc DVD box set for only $15.00 USD
WHILE SUPPLIES LAST!
All Things Bakelite: The Age of Plastic tells the story of the first totally synthetic material and its inventor Leo Hendrik Baekeland. It touches on the double-edged sword of modern plastics and ends with an optimistic view.
All Things Bakelite: The Age of Plastic
Documentary film disc 1 & 2
(click image for larger view/details)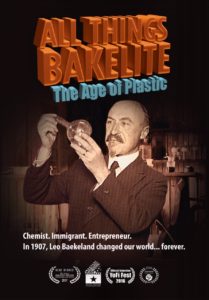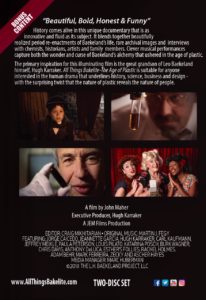 The SPECIAL set includes:
DISC 1: 59 minute full-length version and 21 minute version for educational purposes.
DISC 2: 31 minutes of additional interviews.
Please note: The 59 and 21 minute films are available for home use and private showings only.
To purchase, please submit the following form with your order information.
Upon receipt of your request and details, we will invoice you via PayPal (you can then pay via PayPal or any major credit card), and we will ship your order.