Lights, Camera, Bakelite!
The Office of Student Affairs Hosts a Fun and Informative Movie Night
NYU Tandon School of Engineering
December 5, 2018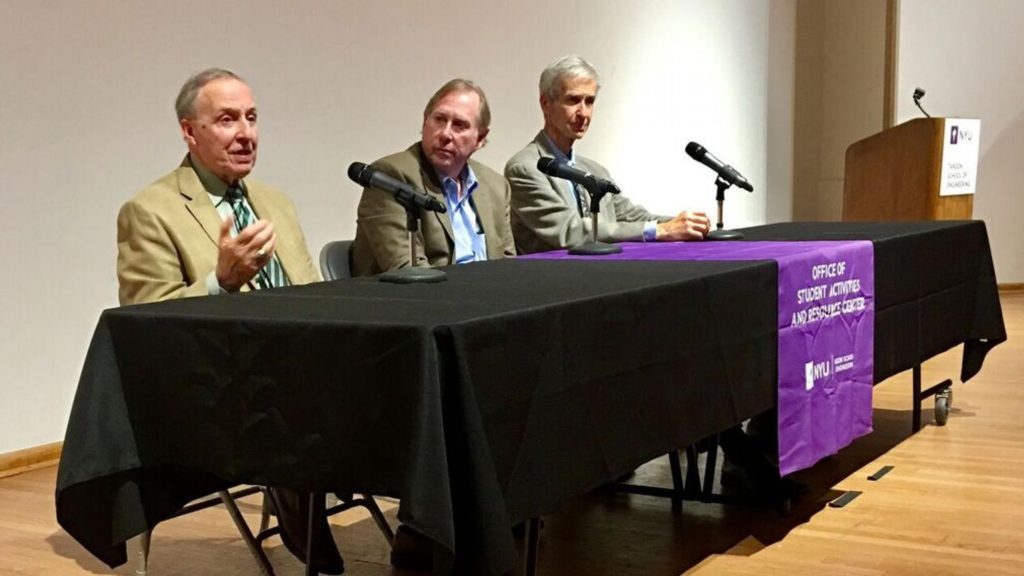 If you don't think of chemistry as an exciting enough topic for a movie, you probably don't know much about the life and work of Leo Baekeland, the Belgium-born scientist who produced Bakelite — the very first thermoset plastic — and in the process changed the world.
On November 29, the NYU Tandon community was treated to a showing of All Things Bakelite: The Age of Plastics, directed by filmmaker John Maher and executive-produced by Baekeland's great-grandson, Hugh Karraker. As a bonus, the two were on hand (along with chemist Louis Pilato) to field questions about the iconoclastic scientist; the revolutionary substance he created; and the process of filming a picture that would engage and entertain as it enlightened.
[Read more…]