May 7th-11th, 2018.
We are planning to attend NPE, the National Plastics Expo, which is produced and trademarked by the Plastics Industry Association (PLASTICS).
This is a great opportunity to network and pitch our film to plastics manufacturers, university professors and students in the plastics fields.

For the opportunity to meet and network with alumni and friends and learn more about Plastics 4.0 at UMass Lowell, we will attend their Department of Plastics Engineering reception and dinner on May 8th.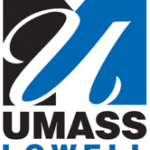 We strongly support UMass Lowell's efforts to encourage students to learn the latest developments in plastics. Please consider making a contribution to sponsor a student's attendance at NPE2018. Gifts of $250 or more will sponsor one student's place at the conference. Every gift makes a difference.
Sponsorship opportunities are available.
For information, contact Sally_Washburn@uml.edu, 978-934-4821.