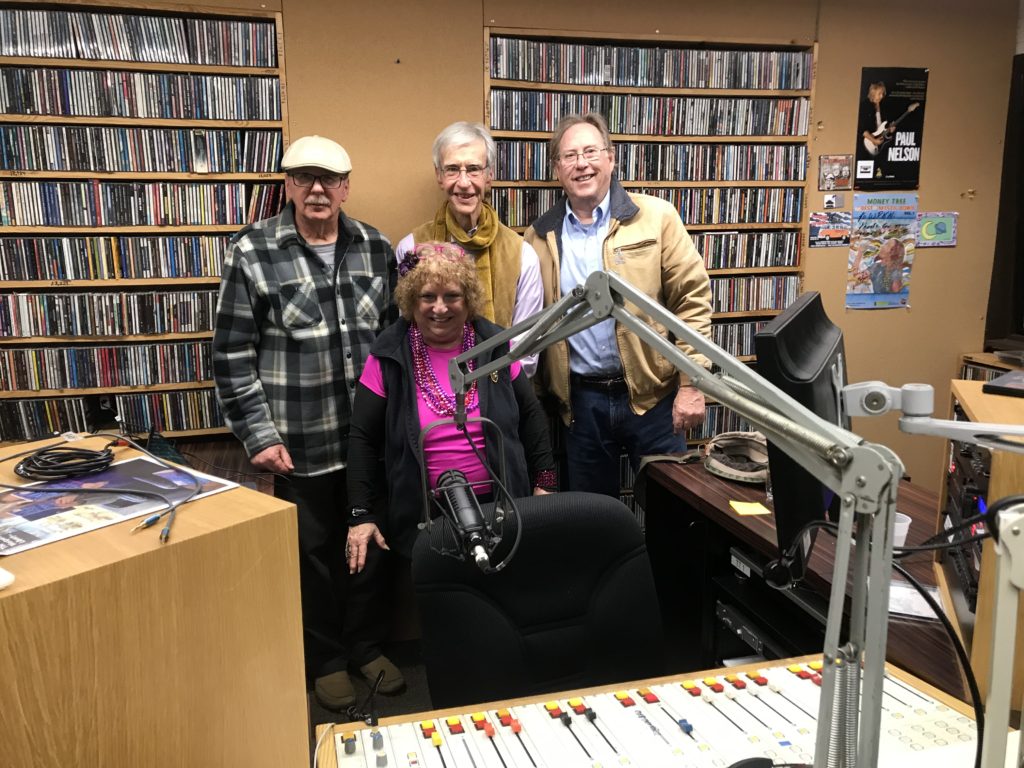 Thank you Dolly Curtis and David Schwartz for hosting the ATB Team on David's show, Railroad Dave Radio, featuring Dolly's Backstage Buzz at WPKN studios in Bridgeport, CT Sunday night.
It was a fun time for all. David and Dolly brought up some good points about the first wholly synthetic plastic and its inventor, Leo Baekeland. There was also discussion about the plastic problems of today (waste and toxicity), of which Baekeland had no foreknowledge.
We hope our film inspires a new generation of inventors and innovators to come up with solutions to the plastics problem. During the interview, a 71 year old caller recalled many uses of Bakelite from the past.
To hear the interview, click https://bit.ly/2WVL5bZ. Our segment is the first ½ hour of the two hour recording.