On May 6th, we will attend The Plastics Hall of Fame induction ceremony and dinner. (Leo Baekeland is one of the scientists represented
in the Plastics Hall of Fame.)

For the opportunity to meet and network with alumni and friends and learn more about Plastics 4.0 at UMass Lowell, we will attend their Department of Plastics Engineering reception and dinner on May 8th.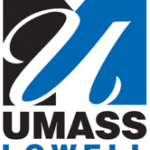 We strongly support UMass Lowell's efforts to encourage students to learn the latest developments in plastics. Please consider making a contribution to sponsor a student's attendance at NPE2018. Gifts of $250 or more will sponsor one student's place at the conference. Every gift makes a difference.
Sponsorship opportunities are available.
For information, contact [email protected], 978-934-4821.