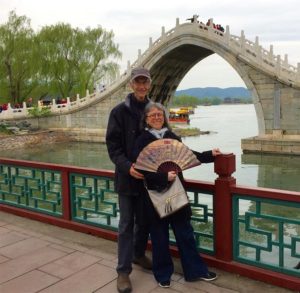 After touring the Summer Palace and The Great Wall in Beijing, Hugh and his wife, Sherry flew to Shanghai where Hugh presented our film at the Baekeland 2018 Symposium. The next day the couple traveled to Hangzhou for the light show and gondola ride on the lake.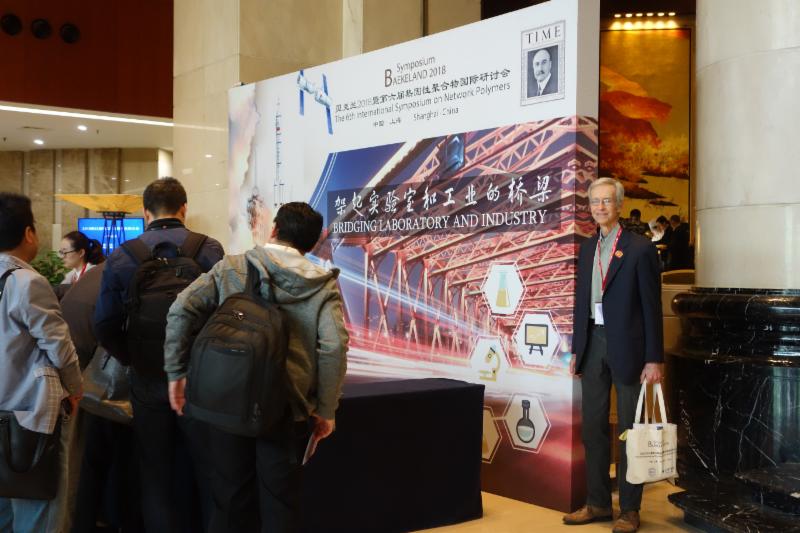 Special thanks to Professor Tong Zhao, Institute of Chemistry, Chinese Academy of Sciences for his gracious hospitality at the Symposium; and for translating the film script into Chinese.
Hugh and Sherry thank Symposium organizer, Jason Cui, secretary SAMPE China Mainland Region, for his kind assistance with their travel and lodging arrangements.
We thank independent phenolics consultant Dr. Louis Pilato, who appears in our film and the Baekeland Symposium Committee, for facilitating and underwriting part of Hugh and Sherry's trip.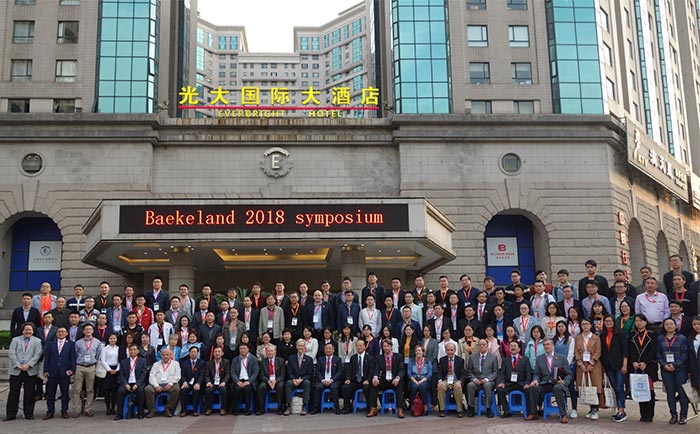 Hugh gave a few remarks at the opening of the Symposium, and later in the day he introduced the film. 75 Chinese company representatives, professors and students, and international company representatives and professors were riveted to the screen.
After the closing banquet of spectacular Chinese food, Prof. Zhao and others sang songs of their respective countries. This kind of performance has become a tradition for Baekeland Symposium events.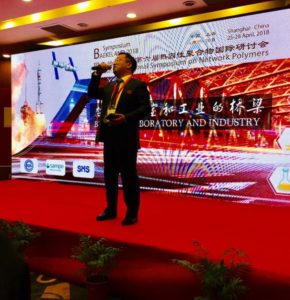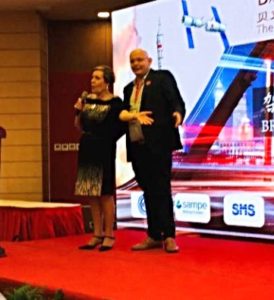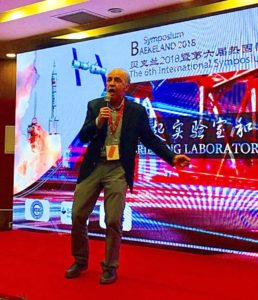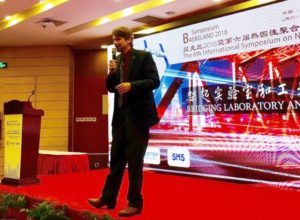 Hugh gave copies of the film to Professor Zhao and Jason Cui to share with their colleagues, students, other schools and related industries.
Next year's Symposium is scheduled to be in Tarragona, Spain. A Spanish translation is in the works for this event and possibly other Spanish speaking audiences.