2017-11-29
We are especially grateful to Lindsay Anderberg for initiating the screening. Lindsay is the Interdisciplinary Science & Technology Librarian and Poly Archivist at the Bern Dibner Library at NYU Tandon.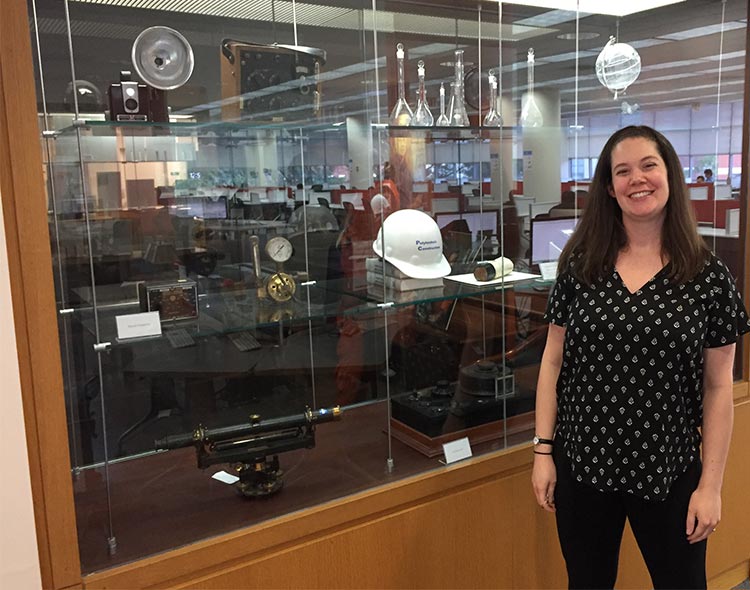 Marc, John and Hugh send many thanks to Brittney Anne Bahlman, Director of Student Affairs & Activities for hosting the screening of our film in the Pfizer Auditorium at NYU Tandon School of Engineering. Brittney and her volunteer staff kept everything running smoothly and everyone had a good time.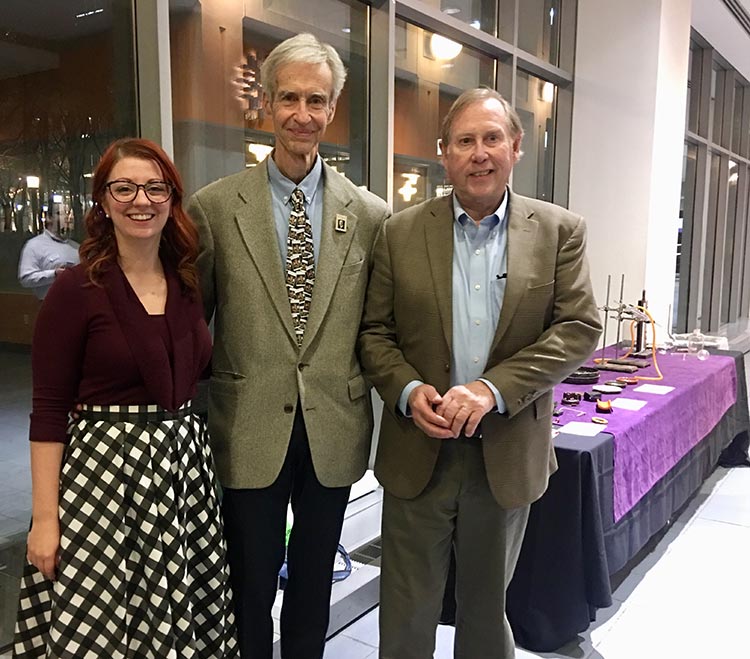 Before the film, Hugh and John were interviewed by Mari Rich, staff writer with the NYU Tandon Dept. of Marketing & Communications. Additional photos and the video of the interview will be available soon. Read Mari's article,
Lights, Camera, Bakelite!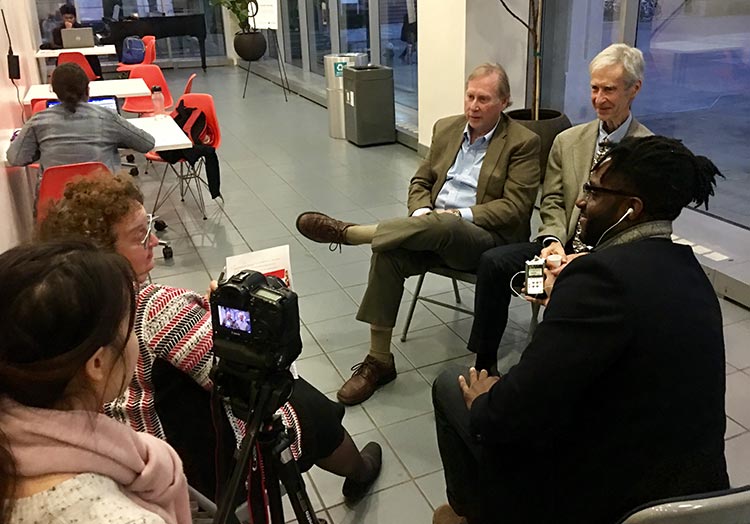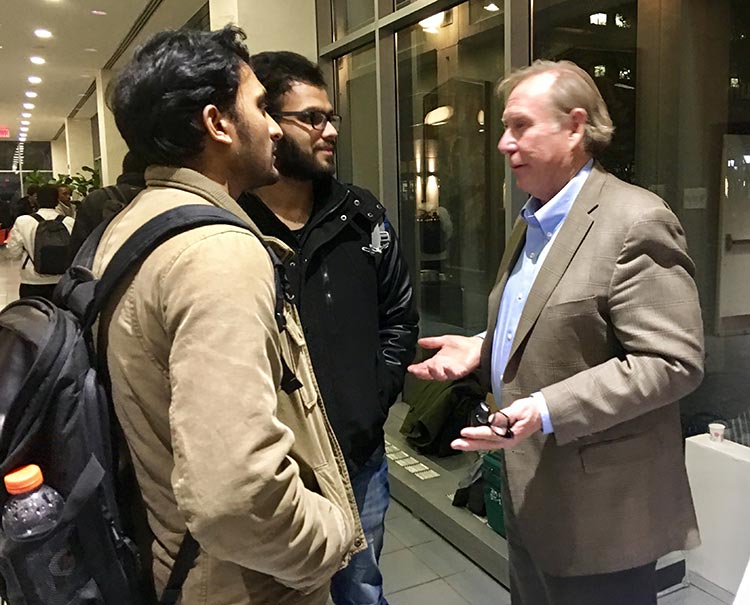 The audience of 40+ students, professors and a few friends of the Team showed their appreciation by staying for the Q & A. Panelists Hugh and John responded to many good questions. Dr. Louis Pilato, who appears in the film, handled the more technical ones.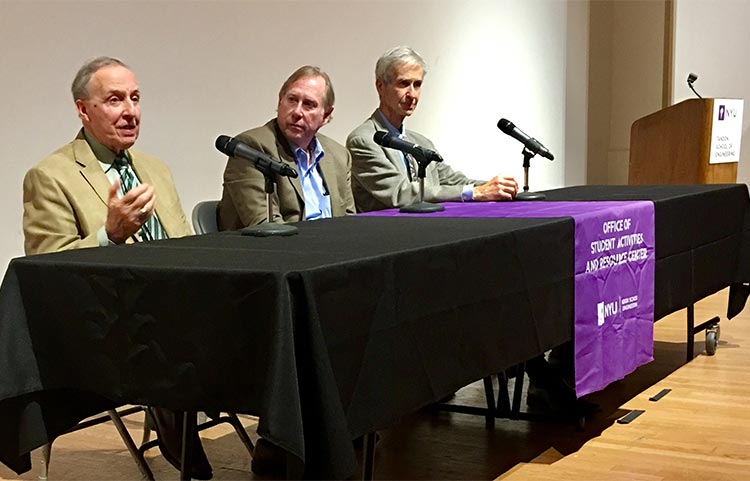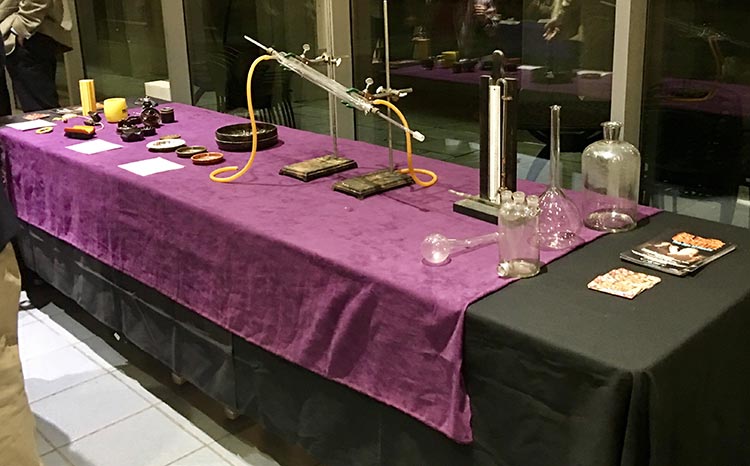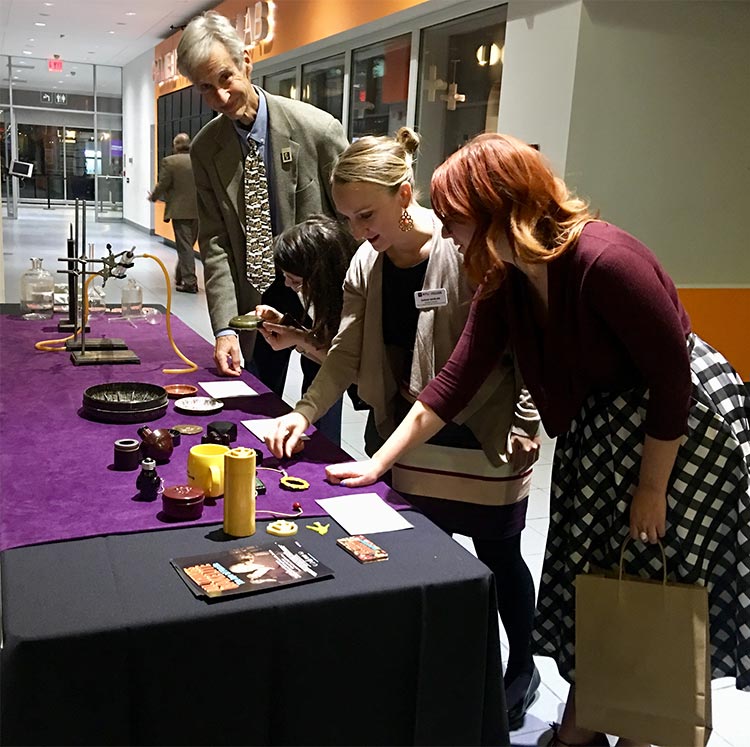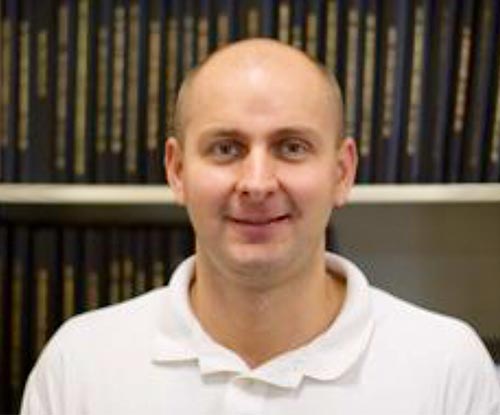 Hugh is particularly thankful to Volodymyr Krynytskyy, Technician from Chemical and Biomolecular Engineering for his careful set up and breakdown of the laboratory glassware.
Thank you to Will Figeora and James Um, technicians in the Web & Media Services Dept., who made our film look and sound as great as it was.
Thanks to all of you on our forever widening web of advisors and friends in the worlds of film, plastics and education; on the inner circle since the beginning and coming on board for the first time.
As the Team packed up their gear to depart, Brittney and Louis Pilato suggested venues for screenings in the Tri-State region. Stay tuned for upcoming announcements.