June 3, 2017
As the month of May becomes a wonderful memory of successful screenings, we must not forget to thank Ken Sowman and his team for showing the short version of ATB at the annual conference of Plastics New Zealand on May 4 -5, 2017.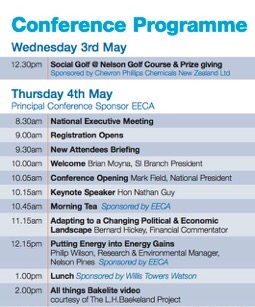 This was our first "mail order" screening. Ken found ATB on the Internet and asked to show our film. We sent him a thumb drive and the film was shown to 100 + plastics industry people. After the screening, Ken sent us back the thumb drive.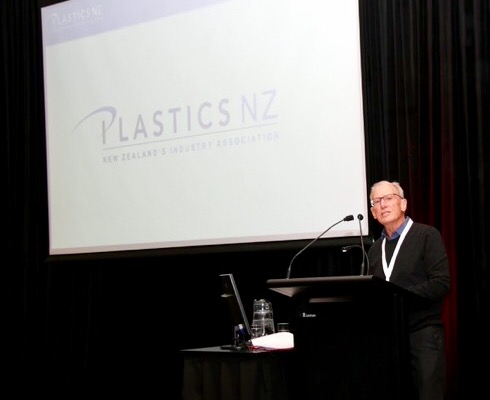 When asked how it went, Ken reported:
"Many thanks for allowing us to show the video – it was very well received. We used the 20-minute version and it complemented the Conference theme so perfectly. The perseverance, passion, innovation and that striving for success that Leo had in spades is as relevant today as it was back then."
FYI, Plastics New Zealand gives out awards in Leo Baekeland's name to plastics industry high achievers.
---
Our deepest appreciation goes to David Haberstich for hosting our film for the second time this past week. David is Curator of Photography in the Archives Center at the Smithsonian's National Museum of American History in Washington, DC. Previously, he hosted the film at the Museum last November. This time, the film was included in his Tuesday Colloquiums, which he explains are dedicated to speakers with controversial topics.
Among the 30+ audience members at the Museum's SC Johnson Center were regular Colloquium attendees as well as Archives staff members Wendy Shay, Meghan Ferriter and Joe Hursey. Wendy, Meghan and Joe have provided vital information for our film through the transcription of Leo Baekeland's diaries.
Here is the link to learn more about Smithsonian transcription services.
Also, in attendance were Art Molella, Director Emeritus and Joyce Bedi, Senior Historian from The Smithsonian's Lemelson Center.
Hugh's longtime friend and University of Ghent graduate, Joris Mercelis, pulled himself away from his new baby and came down from Johns Hopkins University in Baltimore where he is a professor in the Department of the History of Science. Joris' thesis became a book on Leo, "Leo H. Baekeland (1863-1944) as Scientific Entrepreneur, A transatlantic Perspective on the Science-Industry Nexus"
ATB Team member, Joe D'Angerio, graciously invited Ariel Lee, Director of Programming for the Washington West Film Festival to attend. After viewing the film, Ariel encouraged Hugh to submit our film to their 2017 festival being held in the fall.
Hugh's wish to show his film to DC-based officers of The American Chemical Society was realized when Sophie Rovner, Manager of Society External Affairs and Communications came to see the film. Sophie is the new Manager of the ACS's National Historic Chemical Landmarks program. She was extremely complimentary of our film and joined David, Hugh, John and two of Hugh's DC friends for dinner at the Elephant & Castle Pub and Restaurant. Sophie gave Hugh one of the few remaining copies of the 1993 commemorative brochure, which describes the historical significance of The Bakelizer, Leo's first Bakelite manufacturing autoclave. Hugh will add this treasure to his family archives.
Here's the link to the ACS site showing the Landmark designating brochure:
https://www.acs.org/content/acs/en/education/whatischemistry/landmarks/bakelite.html
---
Stay tuned for screenings at the Bruce Museum, Greenwich, CT. September 12th, at the University of Ghent's 200th Anniversary celebration in Ghent, Belgium on October 8th and at the Case Western Reserve University in Cleveland, Ohio on November 3rd.
#plasticsnz #smithsonian #thebrucemuseum #universityofghent #cwru #baekeland #lhbaekeland #plasticsnews #plastics #bakelite #bakelitethefilm #hughkarraker #johnmaher #jemfilms #marchuberman